A Study to Increase The Water Flow in The discharge Line of Ram Pump

Abstract views: 213 /

PDF downloads: 132
Keywords:
RAM pump, agriculture, irrigation
Abstract
Irrigation in agriculture is one of the major input costs that increase the price of agricultural products. The pump used in irrigation not only increases the product cost but also causes environmental pollution due to the fossil fuels used. In many countries, the RAM pump used for irrigation works on the principle that water from any height falls into the pump. RAM pump, a water pump, can pump at least one-tenth of the water up to 10 times the water height and it does this by making use of its specific gravity and kinetic energy. In other words, it is not used any fossil fuel and / or electrical energy to pump water. The water promoted by this pump can be stored in a high tank and so, agricultural areas can be irrigated by attraction and similar methods. With this study, the RAM pump was developed, the discharge flow rate was increased by 20% and the pump manufacturing cost was reduced by 50%. Thus, with this improved RAM pump, it was ensured that the water was transferred to the higher place without using any energy and this was done at a lower cost.
References
Sümer, M., Ünsal, İ., Bayazıt, M. 2015. Hidrolik, Birsen Yayınevi, İstanbul.
Anonim,2009.www.pseau.org/outils/ouvrages/acf_gravity_fed_system_in_rural_areas_6_hydraulic_ram_pump_systems_2009.pdf
Calvert, N G. 1967. Hyraulic Ram, the Engineer.
Krol J. 1951. Automatic Hyraulic Pump. MECHE 1951,184, p. 103
Leonardo Electronic Journal of Practices and Technogies ISSN 1583-1078 Issue 11, July-December 2007, p. 59-70.
Mohammed, S.N., 2007. Design and Construction of a Hyraulic Ram Pump.
Molyreus F., 1960, The Hydraulic Ram for Rival Water Supply, Fluid Hendling, p. 274.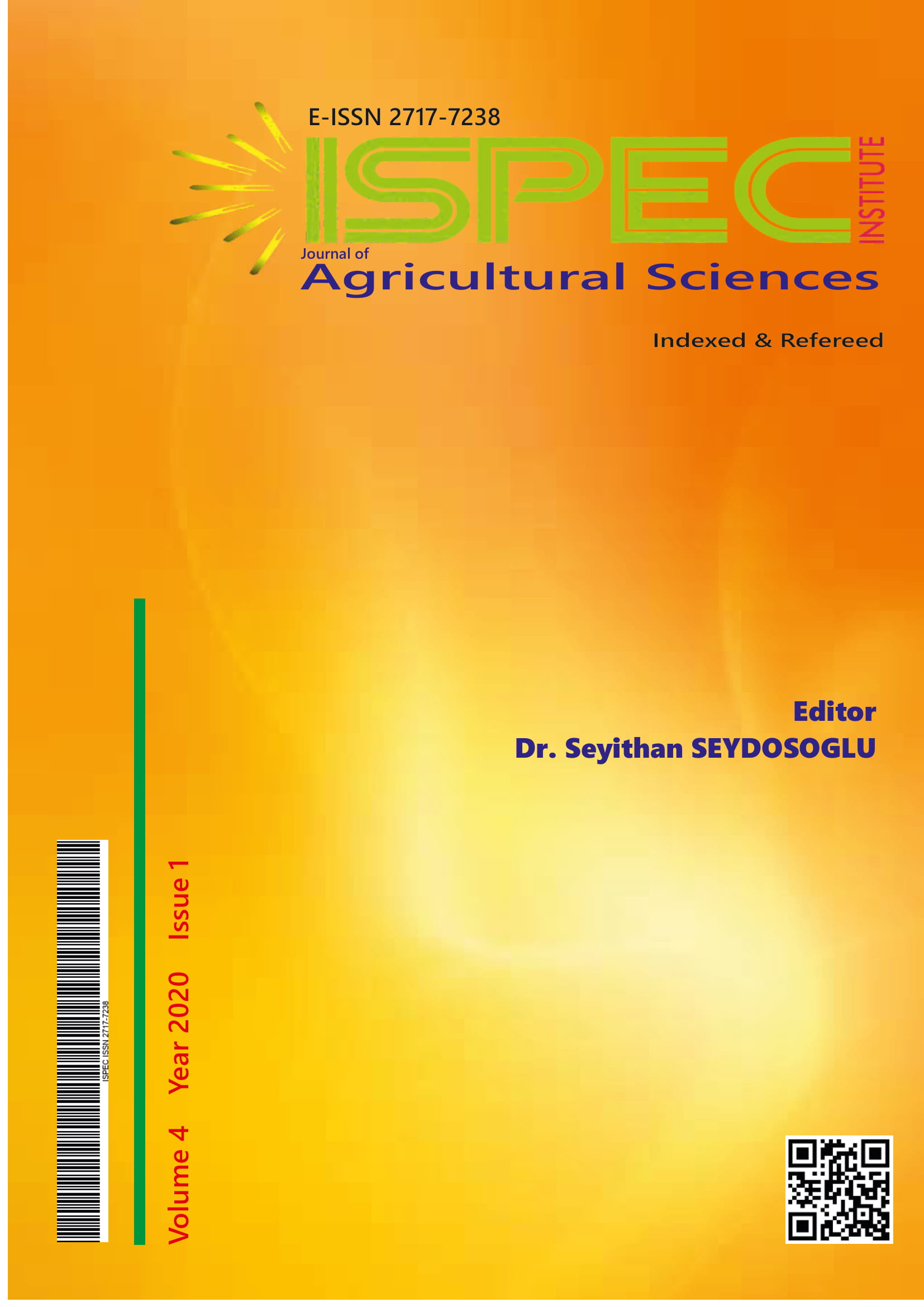 Downloads
How to Cite
Kutalmış TURHAL, & Ahmet Tuna CÖMERT. (2020). A Study to Increase The Water Flow in The discharge Line of Ram Pump. ISPEC Journal of Agricultural Sciences, 4(1), 42–53. https://doi.org/10.46291/ISPECJASvol4iss1pp42-53
License
Copyright (c) 2020 ISPEC Journal of Agricultural Sciences
This work is licensed under a Creative Commons Attribution-NonCommercial 4.0 International License.