Evaluation of Bioactive Compounds of Five Mango (Mangifera Indica L.) Varieties in Bangladesh

Abstract views: 270 /

PDF downloads: 73
Keywords:
Bioactive compounds, Vitamin C, β-carotene, Mango varieties
Abstract
The sources of nutrients for the betterment of human are fruits and vegetables. Among the various fruits available in Bangladesh, mango occupies a vital place in the human nutrition for its delicious taste and higher nutritional value. Five different mango varieties (Fazli, Amrupali, Langra, Gopalbogh and Misribogh) available in Northern Bangladesh were used in this experiment to investigate the quality ofbioactive compounds.. Bioactive compounds,including ascorbic acid and β-carotene contents were evaluated. Bioactive compounds viz. vitamin C (28.63~40.92 mg/100g) and β-carotene (0.01593 to 0.02028 mg/g) were found to be significantly varied among the mango varieties (p≤0). It can be concluded from the results of this study that all the mango varieties are high in beneficial compounds for the human health. The study findings would be helpful for the consumers, dietitian and industry policymakers.
References
Barros L., Ferreira M.J., Queiros B., Ferreira I.C.F., RBaptista P. (2007) Total phenols ascorbic acid β-carotene and lycopene in Portuguese wild edible mushrooms and their antioxidant activities. Food Chemistry,103, 413-419.
BBS (2017) Yearbook of Agricultural Statistics of Bangladesh. Bangladesh Bureau of Statistics, Ministry of Planning, Dhaka, Bangladesh. p. 124.
Evans EA. (2008) Recent trends in world and U.S. mango production. Trade, and Consumption, The Institute of Foodand Agricultural Sciences (IFAS) Extension Paper FE718, University of Florida, USA.p. 7.
FAO.2017. (FAO) production yearbook. Food and Agriculture Organization Rome, Italy, 56: 145-146.
Igbokwe G.E., Aniakor G.C., Anagonye C.O. (2013) Determination of β–Carotene and vitamin C content of fresh green pepper (Capsicum annnum) fresh red pepper (Capsicum annum) and fresh tomatoes (Solanumlycopersicum) fruits. The Bioscientist, 1: 89-93
IIRR. (2006) International Institute of Rural Reconstruction. 40 Exchange Pl #1205, New York NY 10005, United States.
Islam M.K., Khan M.Z.H., Sarkar M.A.R., Absar N. Sarkar S.K. (2013) Changes in acidity, TSS, and sugar content atdifferent storage periods of the postharvest mango(Mangifera indica L.) influenced by Bavistin DF. Hindawi Publishing Corporation, International Journal of Food Science,(3): 1-8.
Mangels A.R., Holden J.M., Beecher G.R., Forman M.R., Lanza E. (1993) Carotenoid content of fruits and vegetables: An evaluation of analytic data. Journal of the American Dietetic Association, 93:284-296.
Moldau H. (1998) Hierarchy of ozone scavenging reactions in the plant cell wall. Journal of Plant Physiology,104:617-622.
Ntombela S. (2012) South African fruit trade flow markets. Economic Research Center, National Agricultural Marketing Council. Issue no. 6.
Pal RK. (1998) Ripening and rheological properties of mango as influenced by ethereal and carbide. Journal of Food Science and Technology, 35(4):358- 360.
Rashid, M. M., Khatun, H., Rayhan, M. F., Plabon, M. E. A., Hossain, M. U., Mozid, M. A., ... & Islam, M. S. (2019). Comparative Study on Physicochemical Properties of Selected Mango (Mangifera indica L.) Varieties in Northern Bangladesh. Cercetari Agronomice in Moldova, 52(1), 54-65.
Robles-Sánchez R.M., Islas-Osuna M.A., Astiazaran-Garcia H., Vazquez-Ortiz F.A., Martin-Belloso O., Gorinstein S.,González-Aguilar G.A. (20090 Quality index consumer acceptability, bioactive compounds, and antioxidant activity of fresh cut Ataulfo mangoes (MangiferaindicaL.) as affected by low-temperature storage. Journal of Food Science,74:126-134.
Shafique M.Z, Ibrahim M., Helali M.O.H.,Biswas S.K. (2006) Studies on the Physiological and biochemical composition of differentmango cultivars at various maturity levels.Bangladesh Journal of Scientific and Industrial Research, 41(1-2), 101-108.
Valente A., Albuquerque T.G., Sanches-Silva A.,Costa H.S. (2011) Ascorbic acid content in exotic fruits: A contribution to produce quality data for food composition databases. Food Research International, 44:2237-2242.
Vasquez-Caicedo A.L., Neidhart S., Pathomrungsiyounggul P., Wiriyacharee P., Chattrakul A., Sruamsiri P., Manochai P., Bangerth F., Carle R. (20020 Physical, chemical and sensory properties of nine mango cultivars and evaluation of their technological and nutritional potential. Sustaining Food Security and Managing Natural Resources in Southeast Asia Symposium, Chiang Mai. P.1-13.
Ranganna S. (1977) Manual of analysis of fruit and vegetable products. New Delhi: Tata McGraw hill publication,India. p. 634.
Nagata M.,Yamashita I. (1992) Simple method for simultaneous determination of chlorophyll and carotenoids in tomato fruit. Nippon Shokuhin Kogyo Gakkaish, 39:925-928.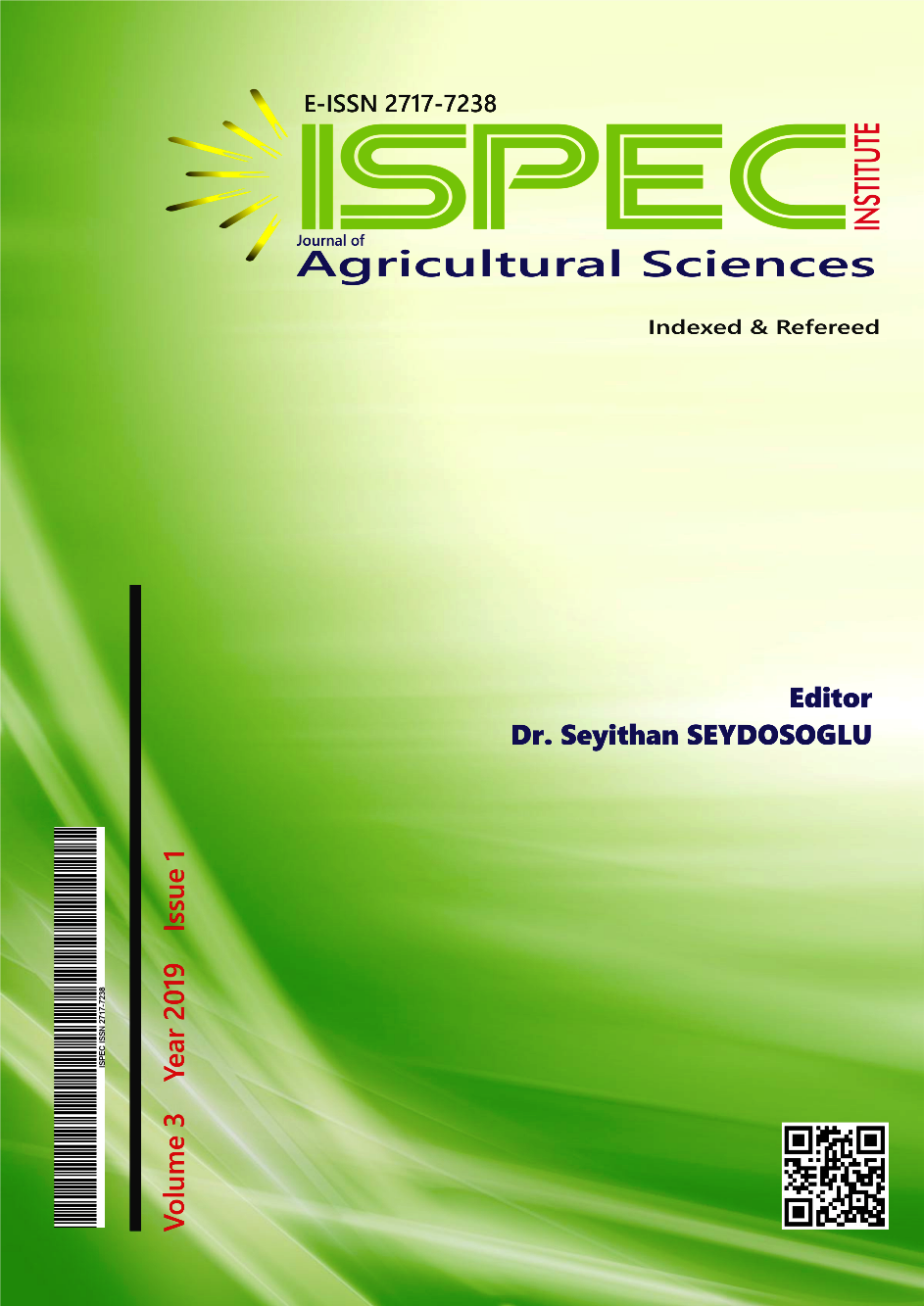 Downloads
How to Cite
Md. Mamun Or Rashid, Emrul Ahsan Plabon, Md. Abdul Mozid, Md. Mokaddes Ali, & Mohammad Sohidul Islam. (2019). Evaluation of Bioactive Compounds of Five Mango (Mangifera Indica L.) Varieties in Bangladesh. ISPEC Journal of Agricultural Sciences, 3(1), 73–79. Retrieved from https://ispecjournal.com/index.php/ispecjas/article/view/71
License
Copyright (c) 2019 ISPEC Journal of Agricultural Sciences
This work is licensed under a Creative Commons Attribution-NonCommercial 4.0 International License.