A Research on Identification Cultivar of Dahlia Cav. Growns In Traditional Van Gardens

Abstract views: 204 /

PDF downloads: 159
Keywords:
Dahlia, Van Gardens, Morphology, Phonology, Identification
Abstract
Exotic ornamental plants belonging to various cultural centers are grown in Van Gardens that goes back to the Urartians. Dahlia Cav. is one of the exotic types brought to be grown in Van. Exotic ornamental plants belonging to various cultural centers in Van Gardens dating back to the Urartians are grown. There were the exotic plants that grow in tradition Van gardens. Dahlia Cav. was one of the exotic plants brought to be grown in Van Gardens. As a result of the experimentations, 3 groups of Dahlia cv. having different morphologic characteristics have been identified in Eminpaşa District. According to the group keys of identified Dahlia cv., it has been identified that the first group consists of the flowers having yellow color and is 10 cm in diameter, the second one has red color and its diameter is under 10 cm, and the last one has a purple color and is under 10 cm in diameter. In Van and its vicinity, Dahlia cv. types which fit the climate, soil and other surrounding conditions have existed up until today. The usage of these types that do not belong to the very nature of Van, that is, not from Van, would be a cultural and biological achievement in reforming the urban identity.
References
Alp, Ş., Batı, B.B., Akın, A., Paksoy, M., 2014. Yıldızçiçeği-Dahlia (Dahlia ssp.) yetiştiriciliği, sınıflandırılması ve kullanımı. Selçuk Tarım Bilimleri Dergisi 1(1):41-44
Alp, Ş., Öztürk, Ş., Türkoğlu, N., Koyuncu, M. 2010. Basic elements of the identity of traditional Van garden. African Journal of Agricultural Research Vol. 5(11): 1277-1283
Altuntaş, A., 2020, Benefit From Natural Plants In Landscape Architecture: Example of Siirt Geophytes, ISPEC Journal of Agr. Sciences : 4(2)
Anonim, A. 2004. Dwarf Dahlias, The Flowers Fields, Yoder Brothers, Inc., 04028 S: 2
Brickell, C. 1992. Encyclopedia of Gardening. The Royal Horticultural Society, London. 648.
Günel, F. M. 1993. Eski Van Kent Dokusu Üzerine Bir Deneme, Yüzüncü Yıl Üniversitesi, Sosyal Bilimleri Enstitüsü, Yüksek Lisans Tezi, Van.
Hertogh, A., Nard, L. M. 1993. The Physiology of Flower Bulbs. ISBN: 0 444 874 98 4. Elsevler Pres, Amsterdam. 811.
Hessayon, D. G. 1993. The Flowers Expert. Pbi Publications. 158
Mc Claren, B. 2004. Encyclopedia of Dahlias Timber Press. USA, 211.
Zimmerman, P. W.and Hitchcock, A. E. 1929. Root Formation and Flowering of Dahlia Cuttings When Subjected to Different Day Lengths. Botanical Gazette, Vol. 87, No. 1. 1-13.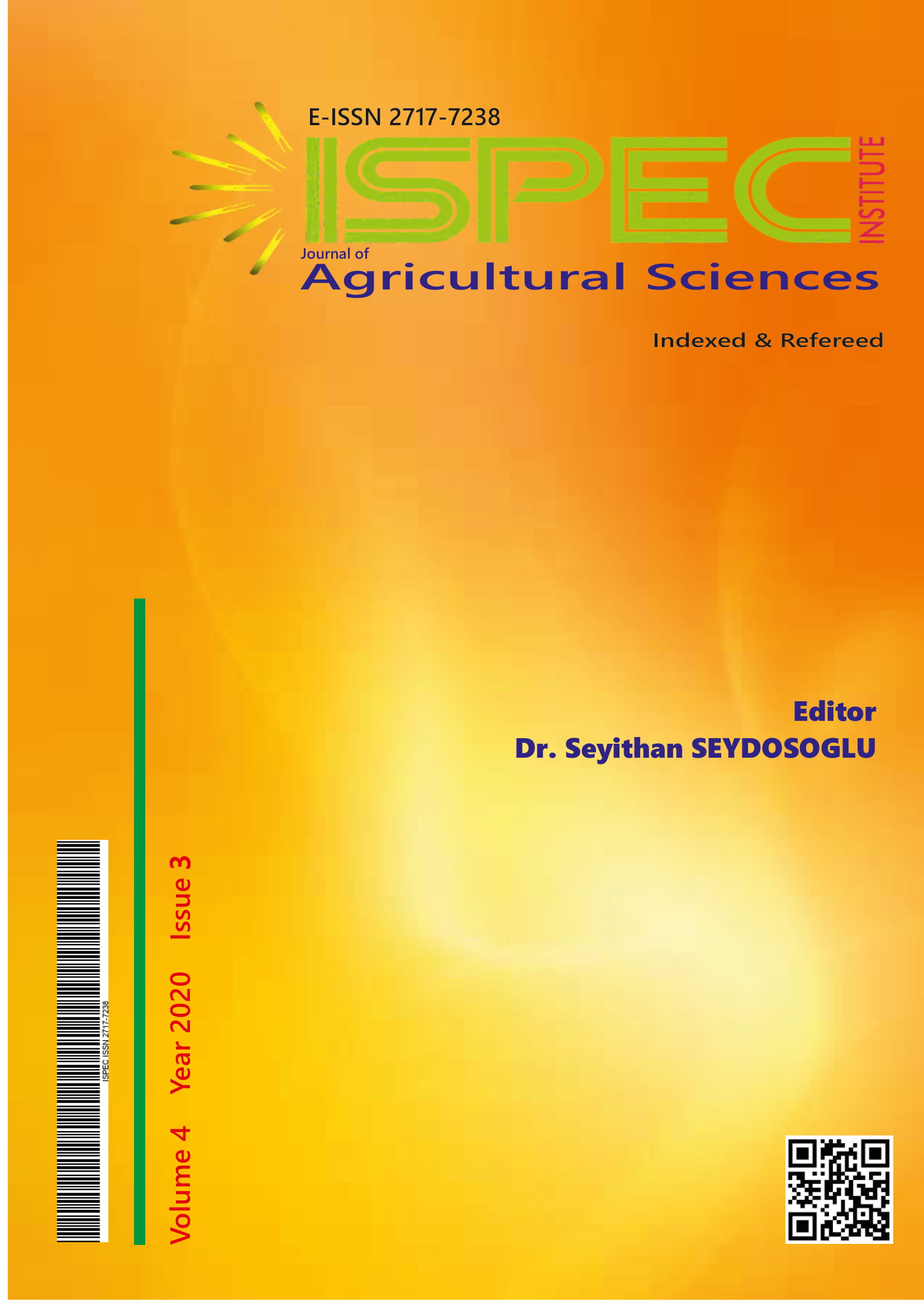 Downloads
How to Cite
Şevket ALP, & Mevlüde TATAR. (2020). A Research on Identification Cultivar of Dahlia Cav. Growns In Traditional Van Gardens. ISPEC Journal of Agricultural Sciences, 4(3), 468–476. https://doi.org/10.46291/ISPECJASvol4iss3pp468-467
License
Copyright (c) 2020 ISPEC Journal of Agricultural Sciences
This work is licensed under a Creative Commons Attribution-NonCommercial 4.0 International License.